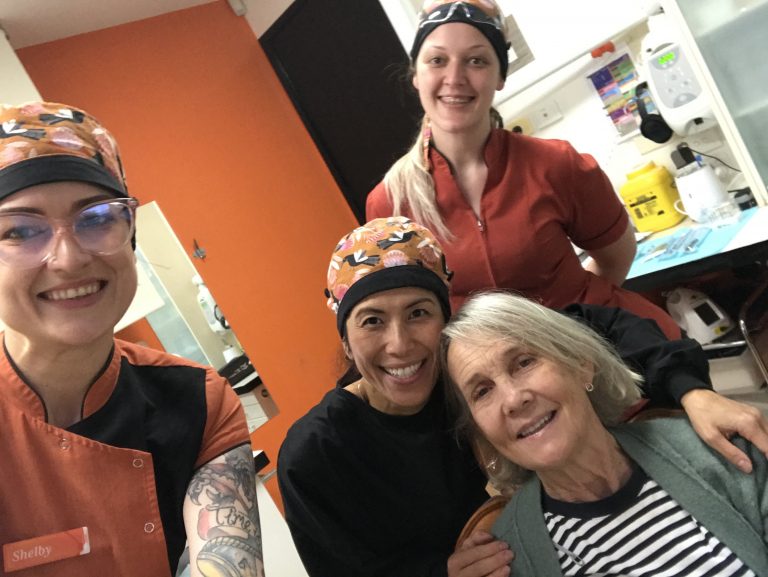 Smiling with confidence makes
you feel great.
Cosmetic dentistry improves the look of discoloured, chipped, gapped or crooked teeth.
It is known that nothing makes a person look healthier than having a bright, straight smile.
Sensational smiles aren't just for the rich and famous.
Thanks to advances in cosmetic dentistry and restorative materials anyone can have bright, stunning teeth and be able to smile with confidence.
These days there are a range of options our cosmetic dentists can use to make your teeth look great:
Simple whitening (bleaching)
Replacing amalgam (silver) fillings with tooth-coloured restoration materials
Veneers
Crowns
Bridges
Implants
Stained teeth, dark teeth, chipped teeth, crooked, and even missing teeth can all be repaired or replaced. We offer a comprehensive exam and treatment planning session in order to display the options available to you.
Our aim is to thoroughly explore all options and present you with a range of tailored solutions, detailing their long-term benefits and helping you understand any risks. Please contact our team to book a consultation.