So, what's the difference with our ladies?
Obviously, we are skilled and trained up to the hilt in dentistry and its specialties.
That's a given.
More importantly, we are all people persons!
We love connecting one-to-one, heart-to-heart and having real conversations with our patients and each other.
No dental lingo that you don't understand. No white coats standing over you giving you lectures.
We're human too – so we love having a cup of tea with you and sharing with you what we know and are passionate about – your dental affairs.
Just the real deal – what is true for you and your mouth.
So you can make your own decisions without having to listen to 'google dentists' or horror stories from your friends.
All this takes time – 
and we have plenty of time for you.
Book Your Spot
It only takes one phone call to start a new mouth.
We're a family here.
We have a lot of talent, skills and specialties under one roof.
That means you have all of us caring for you, not just one dentist, so you never will feel like a stranger in our dental home!
Dr. Fern White
Director
She's our principal dentist and boss lady! She's also a mumma, yoga and embodiment teacher, entrepreneur, international speaker and mentor for more than 200 women dentists worldwide.
She loves all things surgical (implants, wisdom teeth). She also loves helping patients go from  'embarrassed and never smiling' to 'beaming' with confidence through her cosmetic reconstructions!
But one of her biggest passions is creating a movement for Women Dentists worldwide to find their freedom and power as female leaders to heal their own patients through heart connection and not just intellectual relationships.
(Basically what we do at BCD).
Dr. Lin Lee
Dentist
Lin is our dental surgeon from the sunny coast of Perth, Western Australia. She originally moved to Melbourne for her post-graduate training in implants, and decided to trade beaches for food!
Lin believes in empowering her patients with the knowledge and guidance to achieve the beautiful, healthy smiles that they have always wanted,  and takes every endeavour to ensure the needs and concerns of her patients are addressed with attention and care.
Outside of dentistry, Lin loves to embrace new experiences and challenges – from climbing Mount Kilimanjaro and scuba diving – to keeping maintaining an indoor plant jungle!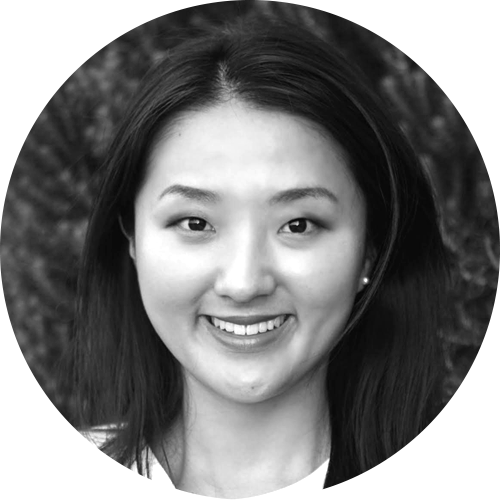 Dr. Alice Whang
Dentist
Alice loves all things dentistry.
She has a keen eye for detail and aesthetics, and is exceptionally skilled in orthodontics, implants, crowns and veneers.
With her warm and gentle manner, she helps even the most nervous patients cope with dental treatments. She is also dedicated to continued education, and has travelled across Australia, Europe and Asia to learn from the best in the industry.
Alice has many other interests, including running, painting, travel and classical ballet (just for fun). 
The Ladies of BCD
Nursing Staff
After our morning yoga, exercises and dose of fun, our team of women are set to take care of you and your teeth. They are an amazing team of dental assistants with tonnes of experience, and more than that, they are all here to take care of you like one of our family.
Call the BCD Ladies and get started.