Teeth Straightening / Braces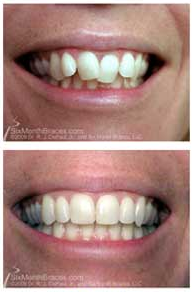 Not everyone's teeth are perfectly straight.
In fact, many people have crooked or overcrowded teeth. If you think your teeth need straightening, our dentists are trained in advanced orthodontics and are therefore able to offer a number of different services with the backing of years of professional training. During treatment, fixed braces or a removable appliance may be worn to gradually move teeth to their correct position in the mouth. We offer 3 quite different solutions depending on your requirements and budget; traditional braces, invisalign and the new "6 Month Braces". Depending on your choice and budget, our orthodontically trained dentists can assist you in choosing the right teeth straightening options for you.
If you have spaces between your teeth or if your teeth are crowded together, you don't have to wear braces for 2 years or cut your teeth as you do with bonding, veneers, or crowns. Now you can have a great smile in only six months. Dr. Richard J. DePaul, Jr. is a dentist who used his advanced training in orthodontics to develop the Powerprox Six Month Braces® technique. Using this exciting new orthodontic technique can help many patients who otherwise would go through their entire life embarrassed of their smile. Dr. DePaul says: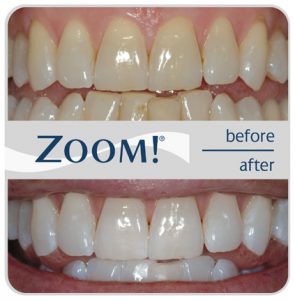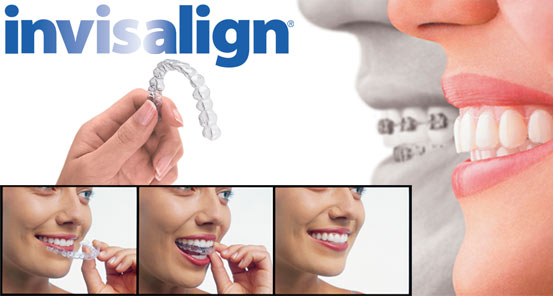 The Invisalign Orthodontic System is a new, clear way to straighten your teeth. Invisalign® treatment comprises a series of computer generated, clear aligners that are individually made for your orthodontic requirements. Invisalign® gradually moves your teeth into alignment by changing aligners every 2-3 weeks until your teeth are in their correct position. You can easily remove the aligners throughout your treatment to allow you to brush your teeth and eat as normal. Invisalign® treatment is virtually undetectable by others, providing the wearer with a discreet orthodontic treatment while achieving great results.
There are alternatives to what type of braces can be placed onto your teeth. The traditional metal brackets are still commonly used as they are effective in moving teeth into very precise positions. Our dentists have advanced training in precise Orthodontics, and are able to consult on a range of solutions to ensure your outcomes are exactly what you want. Traditional braces do usually involve metal braces as these provide very precise anchors to move the teeth. For those people who want their orthodontics less obvious, tooth coloured ceramic brackets are a great alternative.